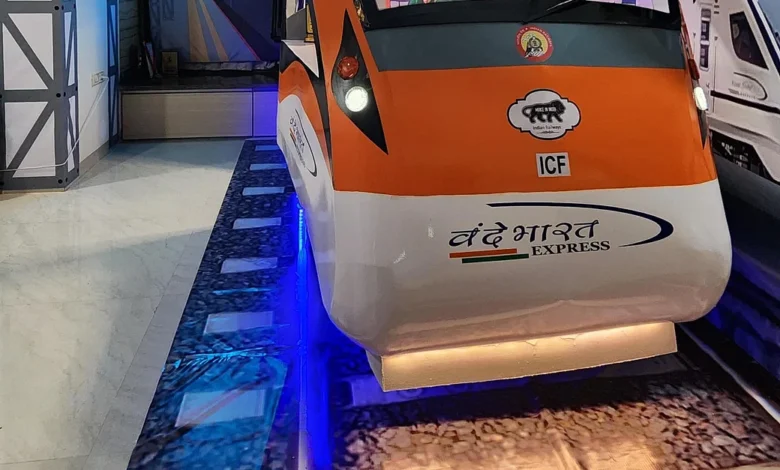 Deepak Makwana, a resident of Santa Cruz, showcased his eco-friendly Ganeshotsav celebration with his artistic interior design skills. He chose a clay Ganpati idol and adorned it with the theme of the Vande Bharat Express.
"I always select a theme that reflects the pride of India. This time, I decided to feature the Vande Bharat Express as another set of trains is expected to be inaugurated soon. I even requested the idol maker to craft the Vande Bharat Express in saffron, the color of the new ones, with Bappa seated on it," explained Makwana, who had finalized his theme nearly six months ago.
Ganpati Idol on a Functional Vande Bharat Express Coach
At his residence, Makwana created a driver's cabin coach, and Bappa will sit on its dashboard. The coach includes functional buttons, an accelerator, and a microphone for announcements. A television is also set up, featuring the Prime Minister discussing the express.
"I will recycle fifty percent of the materials myself. Being an interior designer, I can repurpose items like plywood, LED lights, sunboard, buttons, and more. The slotted angles and some buttons are the same ones I've used before. Some buttons were even repurposed from toys at home. The remaining 50%, such as paper, will be sold as scrap," Makwana added.